Regular price
Sale price
$12.00 USD
Unit price
per
Sale
Sold out
Giant hamsters have appeared in Willowdale!
Their flowing, shining coats tell of pampered creatures on a rich diet full of keratin. However, the townspeople are terrified and have no clue where these creatures came from or why they are here. 
Children ride them like ponies as they devour all the flowers, and uproot Ol' Harold's pristine lawn he has manicured to perfection over seventy years. The roads through town are impassable as they bask in the streets. Poor Edna was even trampled by their dainty paws while shooing a group off her porch with a washrag and is still in the hospital.
That's when you, the president of the local book club, and self proclaimed gumshoe, knew exactly who to call for help.
Three himbos with courage as big as their muscles.
Big Thighs, Big Arms, and Big Heart may not be the brightest bulbs in the box, but they sure knew how to make things happen. Paired with your deductive reasoning and strong sense of plot cliches, the four of you embark on the investigation of a lifetime across Willowdale to uncover clues and discover the truth behind the giant hamsters.
A Hints and Hijinx mystery!
Number of Players: 1 (solo)
Type: Journaling game with prompts, locations, and dice
Required Materials: Book, journal, pencil, and set of dice (d4, d6, d8, d10, and d12).
During a Hints and Hijinx mystery you will visit locations, overcome events and complications with the help of your skills (or himbos!) and collect clues. At the end, you'll string together all your clues to form a hypothesis of what is really going on. Each clue you gather and use increases the final dice you roll to see how accurate you are. The more clues you collect, the more likely you have solved the mystery!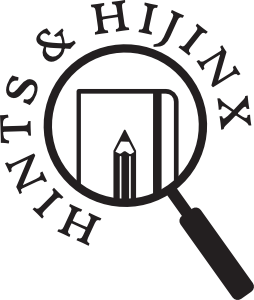 A5 landscape, 20pg, saddle stitched zine
Share
View full details